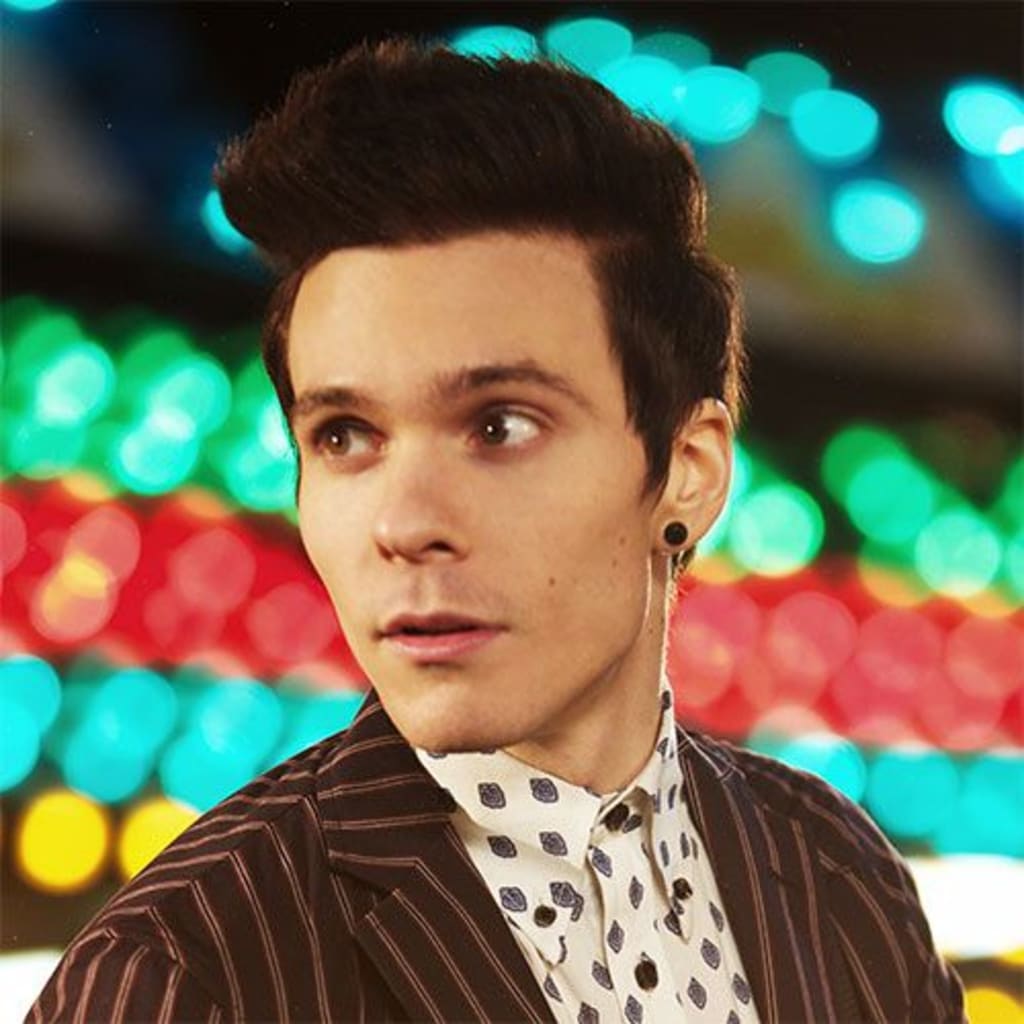 While I try never to limit myself to specific genres of music enjoyment, since the Dance/Electronic genre starting ruling the Pop charts, it has always been one of my favorites.
Below are what I believe to be the deepest lyrical narratives from the electro-pop charts of the 2010s, plus some painstakingly-narrowed-down honorable mentions.
8. Stay – Zedd, Alessia Cara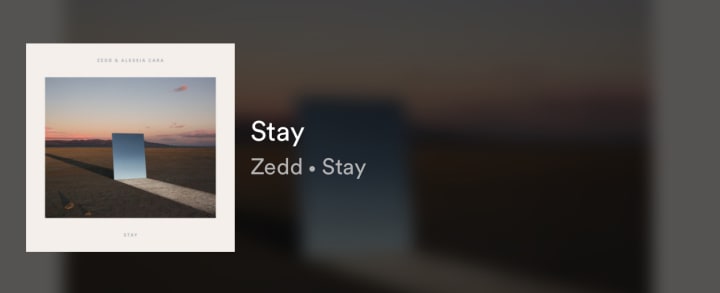 Though an immediate chart-topper, this song is actually really emotionally powerful. Opening softly but quickly building to Zedd's classic "ticking clock" beats in the chorus, Stay starts by reminiscing about days past before beginning to plead the listener to "Stay!"
"Living on my sofa, drinking rum and cola / Underneath the rising sun… All you have to do is wait a second / Your hands on mine / The clock is ticking, so stay…"
It sounds so easy. But even if it's not, she "could give a thousand reasons why," two of them being:
"I know you, / and you've got to."
Whatever is driving the person away, the singer pleads honestly with them.
"Won't admit what I already know / I've never been the best at letting go… Guess I need you, and I need to / Make it on my own, but I don't wanna grow up…"
Change is hard, even if we know deep down it is necessary for life to move forward. But it would be so much easier if people could always just "Stay," and yet again Zedd pulls off deep themes through a super-catchy melody.
7. Outside – Calvin Harris, Ellie Goulding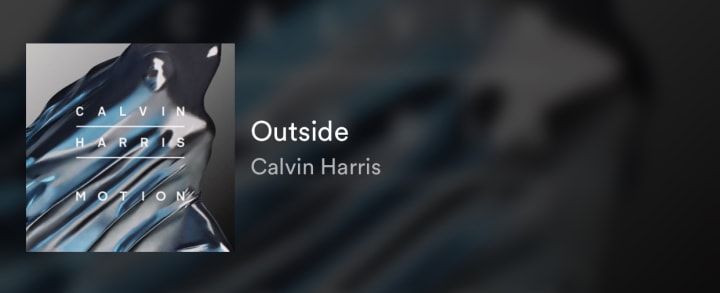 Some of us more than others, we all have known what its like to be on the "Outside" like Ellie Goulding sings about in this hit from Calvin Harris's2014 album Motion.
Ellie Goulding does emotionally-rich electronic better than almost anyone, so I was stoked when this came out as a single and it has never gotten old for me. Whether a social outsider or looking at things from a new perspective after a breakup, this song is one that we so easily find ourselves belting out because it is just vague enough to fit into a wide scope of situations.
"There's a power in what you do / Now every other day I've been watching you…"
With this new perspective, the singer realizes she can no longer be passive. She has the power and the insight now to turn the tables and show the "insider" what the effects of their actions truly are.
"I'll show you what it feels like / Now I'm on the outside…"
With possible connections ranging from emotional abuse to social bullying, this song is a power boost for the underdog we've all been at one time or another.
6. Find You – Zedd, Matthew Koma, Miriam Bryant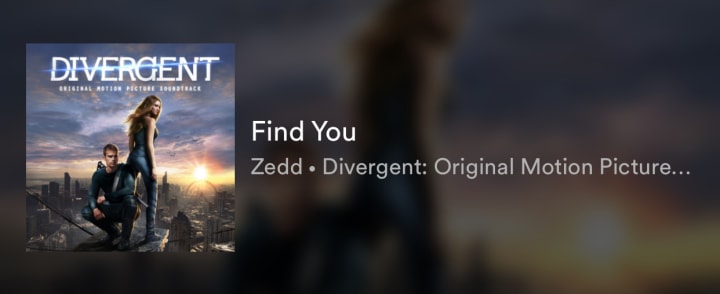 Find You was the very first song I ever saved to my Spotify… and while I have never felt like it really fit with the movie Divergent which it was written for, it is one I can listen to over and over. (And that's exactly what I've been doing since it came out in 2014.)
"Silent love is calling faith / To shatter me through your hallways / Into echoes you can feel / And rehearse the way you heal…"
A beautifully poetic display of the singers' passionate commitment to each other, this 3 1/2 minute ride uses vivid metaphors to express the depth of the feelings that are being sung about:
"High on words / We almost used / We're fireworks with a wet fuse / Flying planes with paper wheels / To the same Achilles heels…"
Always a sucker for Matthew Koma's incredible voice, the soft intro flows seamlessly into the powerful driving chorus and bridge which make this song movie-level epic.
"I'll run away with your foot steps / I'll build a city that dreams for two / And if you lose yourself / I will find you."
5. Remedy – Alesso, Conor Maynard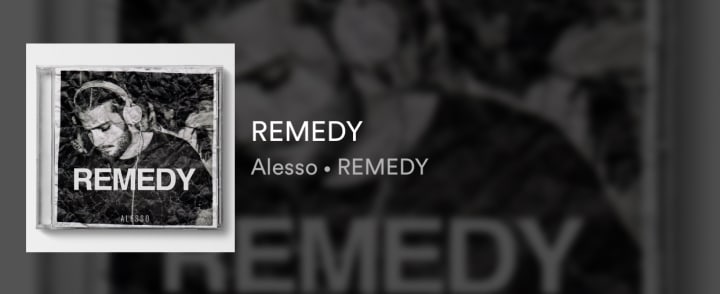 With a steady beat and choral background, Alesso's Remedy is brutally honest by oh-so-dance-inducing.
"I didn't know that I was broken / Until I found my missing piece / Feeling so high on that look in your eyes / I got nothing but time for you…"
Conor Maynard's falsetto vocals leave the listener as dizzy and overwhelmed as the singer is. The repetition of raw confessions and the almost-hopeful pleading for the "remedy" he's been so desperately searching for makes the 3 minutes and 10 seconds go down easy, somehow beautifully convincing listeners that they've been feeling lonely too.
"I believe, I believe, I believe, I believe / That loneliness is my disease… That you are the remedy…"
4. Remember – Gryffin, ZOHARA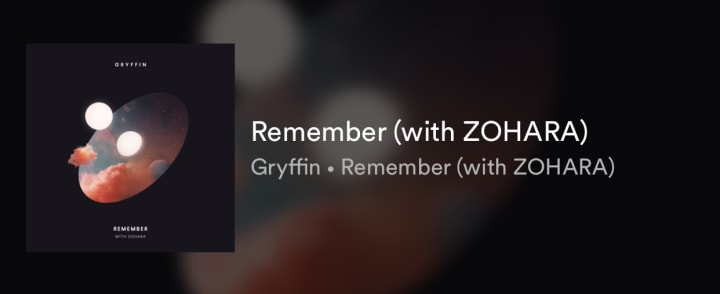 I discovered Gryffin shortly before he released his first album, Gravity, toward the end of last year. And he immediately took over my Spotify account. His smooth, unique electronic beats are the perfect backdrop for his captivating melodies and lyrics. The lyrics for Remember, in particular, were written mostly (if not entirely) by the vocalist, but it is Gryffin's pulsing chord progression that wraps the emotional lyrics into such a hard-hitting but velvety-smooth package.
"Don't you remember / The way that we used to live for each other? Remember the way we fell for each other / When I was yours and when you were mine…"
The steady beat makes this minor-key song impossible not to move to, yet the singer spends the whole 3 minutes and 41 seconds are pleading for their ex to remember what their love was like, and how they will be lost without it.
"You're gonna need my love / You're gonna need me…"
This song screams "crying in the club" way more accurately than Camila Cabello's song by that name, and I will forever be fascinated by songs like this that intertwine such a fun sound with such somber lyrical themes.
3. Hold On – Illenium, Georgia Ku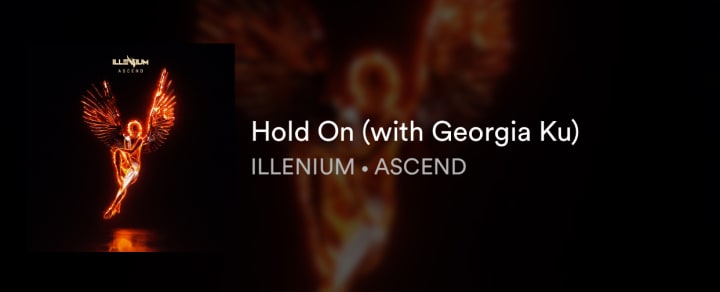 Incredibly strong and stunning, Illenium'slatest album ASCEND doesn't waste any time with it's first song Hold On. The first verse goes right into honest revelations of the singer, who's in the middle of an intense battle between mind and heart.
"I can't listen to these stupid songs / 'Cause they all remind me that you're gone / I'm still sleeping in your favorite tee / Pictures I just can't delete / Don't know how to be, how to be alone…"
Epically catchy, as the rest of his catalog is, Illenium tells a story of heartbreak and the difficulties of moving on through a dramatic melody and driving beat, making it what I think is one of his richest songs.
"If I can't live without you / I can't live at all… I don't wanna waste another day / I don't wanna wish that you would stay / If I know I should let go / Why do I hold on to you?"
2. Flames – David Guetta, Sia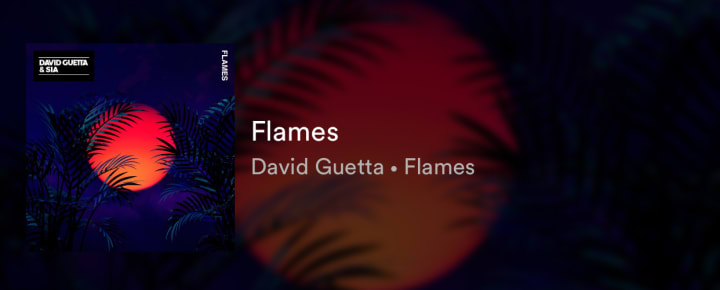 Sia has easily become the queen of girl-power, get-yourself-out-of-the-dirt power ballads. In the likes of Titanium and Chandelier, Flames is dramatic and empowering.
"So my love, keep on running / You gotta get through today, yeah / There my love, keep on running / Gotta keep those tears at bay, oh / Oh, my love, don't stop burning / Gonna send them up in flames …"
Painfully aware of the power of the past, and the power of the right mindset during difficulties, the singer cries out to the listeners to "keep running" and "keep moving." That's the only thing that will propel you out of the past into all the possibility of the future.
"Don't stop, tomorrow's another day / Don't stop, tomorrow you'll feel no pain / Just keep moving / Don't stop the past'll trip you up / You know, right now's gotta be enough / Just keep moving…"
For the myriad of electro-pop breakup songs, this anthem is one for empowerment after all types of disappointment and pain – and an incredibly helpful and insightful one, at that.
1. Clarity – Zedd, Foxes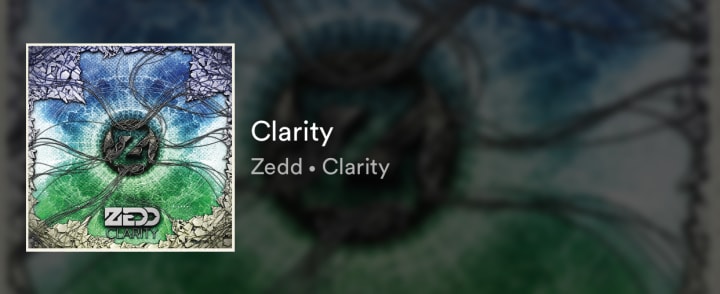 Zedd was the first Electronic artist I got into, and I credit most of my love for dance music to his first studio album Clarity. But I don't love this song for nostalgic reasons – it is extremely poetic, and it still surprises me that the Orchestral Version he released later was not original version of the song. I have found few electronic songs that are able to pack so much poetic passion through computer-generated sounds.
I wasn't surprised, yet still disappointed, to find out that Matthew Koma penned most of this song and yet receives such little credit for it. His professional separation from Zedd a few years back is a whole other discussion, but it turns out that the songs I always believed to be Zedd's best work were mostly written by Matthew Koma, including Clarity and Spectrum, two of my favorite electro-pop songs and just general favorites.
'Cause you are the piece of me / I wish I didn't need / Chasing relentlessly / Still fight and I don't know why…"
There aren't many individual lyrics in this song, as it repeats the same chorus multiple times between lengthy instrumental interludes. Yet the lyrics always captivate me, and Foxes' vocal delivery of the poetic words is flawless.
"If our love is tragedy why are you my remedy / If our love's insanity why are you my clarity?"
No one other than Zedd himself will ever truly understand his fascination with ticking clocks, but this characteristic temporal metaphor I think fits even more beautifully in this song than in his others:
"Our clock ticks till it breaks your glass / And I drown in you again…"
And the best part is, this is likely where this recurring metaphor began for Zedd. Its this kind detail that makes music as much fun for the consumer as it is for the creator… Even if we don't know what began his obsession with timekeepers, it feels like a little detail that fills out the greater narrative of the album and his entire musical catalog.
HONORABLE MENTIONS
A. Happy Now – Zedd, Elly Duhe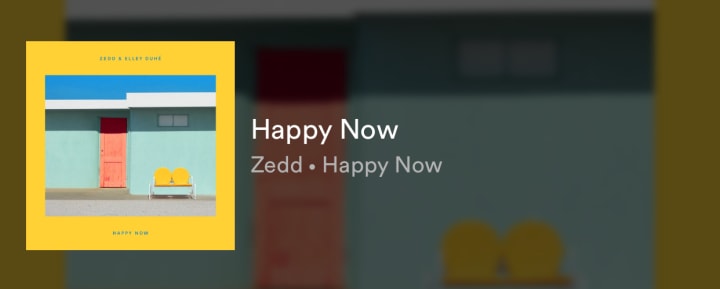 I cannot explain how badly I wanted to put this as my #1 on this list, but I can't in good conscience call this electronic. It's just a pop ballad that happens to be electronically-based, but it's not dance music. But Happy Now happens to be the most raw, emotionally-rich hit song from Zedd, and, in my opinion, from all of 2018.
"In the palm of your hands / You can make me dance / Spin me around in circles till I'm wrapped in string / You keep on talking sweet till your fingers bleed / But don't you dare ask me how I've been…"
If there's anything that can give the same feeling as brokenheartedly staring out at the ocean without actually staring at the ocean, its listening to this song.
B. Fight for You – Fareoh, Ethan Thompson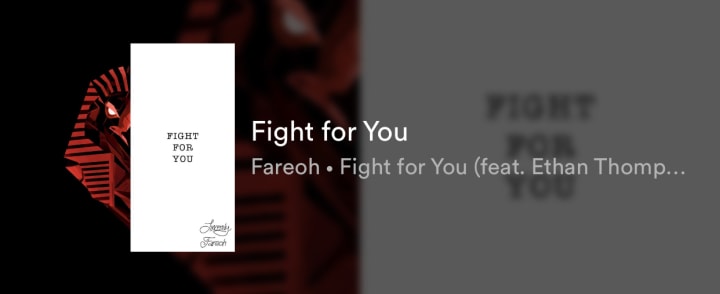 Easily one of my favorite songs of all time. But I put it down here because technically this was supposed to be a more or less Top-40-based list, and sadly Fareoh does not make that cut. But I have always been and always will be obsessed with this song. There is something about the unique chord progression and slow-building beat that drips with emotional anticipation. Ethan Thompson's breathy vocals only add to the intriguing romantic narrative of Fight for You.
"I know the world is going crazy / But here your eyes the world is hushed / All the past and its pain, fades to oblivion / Cause here your eyes there is nothing but love…"
The lyrics utilize almost outlandish metaphors that ultimately add to the poetic nature of this electric guitar-driven song.
"You are my strength / You are my youth / You are my shelter and my truth / I'll be the fire If you need me too / I'll be the weight you'll never lose…"
C. Papercut – Zedd, Troye Sivan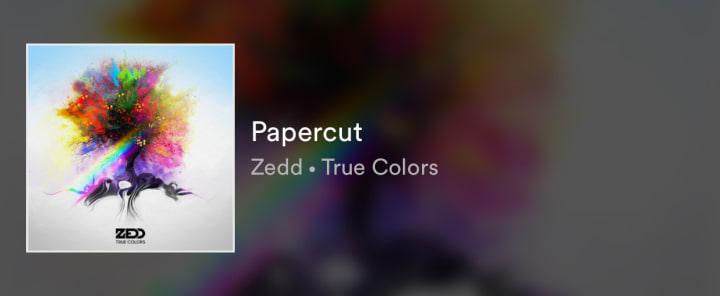 Because I didn't want to fill out the entire list with Zedd songs, the song Papercut from Zedd's second studio album True Colors finds it's place here. Through Troye Sivan's masterful delivery, this song is about as close as you can get to listening to a poem.
"Right now it feels like we're bleeding / So deep that we might not get back up / Our words will tear through the surface / Like a paper, like a papercut…"
Gives a whole new meaning to "Sticks and stones may break my bones, but words will never hurt me."
"Right now I don't know why I love you / But by the morning when we wake up / I'll reach for you and remember / It was just a paper, just a papercut…"
D. This is What You Came For – Calvin Harris, Rihanna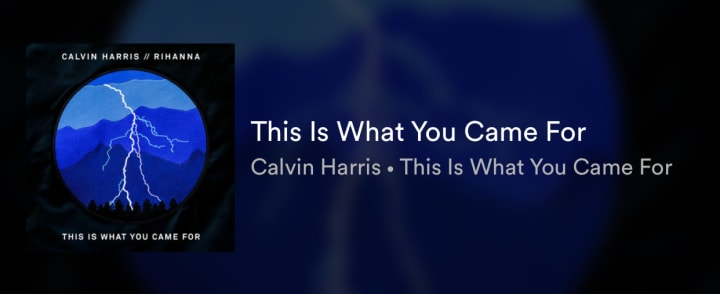 Since I found out that Taylor Swift assisted with the lyrics as a ghost writer, This is What You Came For has made even more sense. The smart, observant singer in this narrative recognizes that there is someone dominating the scene she and the person she is with are in – and its not her.
"Lightning strikes every time she moves…"
A tough realization to admit to, let alone to repeat aloud for nearly 4 minutes to a bouncy electronic beat.
"Everybody's watching her / But she's looking at you…"
Do we pity the singer, who's watching another woman enchant the person she's clearly trying to enchant herself? "Who knows why it's gotta be this way…" Or do we turn our gazes toward the electric connection sparking between this lightning-striking girl and the guy who's gaze she is returning from across the room?
While most of Calvin Harris's songs are a lot less innocent and enchanting, this 2016 hit paints a sleek picture of the sparks of new romance and the jealousy that follows in a style that, when looked at closely, is very "Swift" in nature – which is why I had to end my list with this one. (#swiftieaboveall ?)
Leave a comment if you agreed with this list!
Until next time,
-A