I've been a die-hard Charli XCX fan since True Romance was the only album in her catalog. From her punky aesthetic to her artsy electronic production, what was not to love?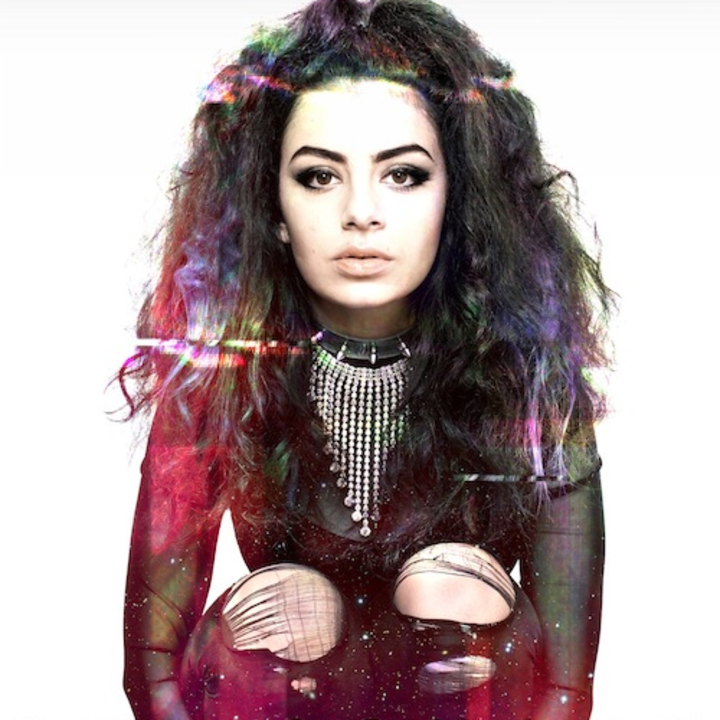 I tend to view upbeat, catchy songs with sad lyrics as the best kind of music… and Charli has had that down to a science since True Romance's "Nuclear Seasons," "Stay Away," and "Set Me Free."
This is one of my favorite albums of all time… from "Black Roses" to "Nuclear Seasons" to "You're the One." So when Sucker came out I had high hopes, but turned out to only really like "Gold Coins," "So over You," and "Caught in the Middle." And these were definitely a far cry from the moody synth beats that I had become such a staple for me.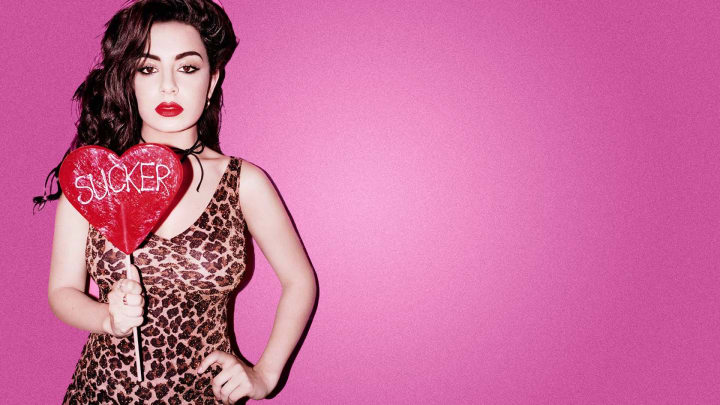 But, I stuck it out. I had faith that the picturesquely-heartbroken Charli would return.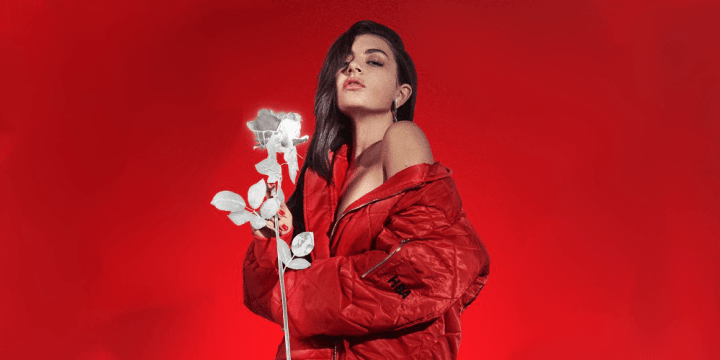 Number 1 Angel brought "White Roses" and nothing else that caught my attention, and then with Pop 2 things started looking up. Starting off strong with "Backseat" ft. Carly Rae Jepsen, the delicate and super-synthy "Lucky," and the glitch-pop masterpiece "Tears" which introduced me to my beloved Caroline Polachek, this short album showed the emotional range that I loved so much on True Romance. I still maintain that "Porsche" was hands-down the best track on Pop 2, and it remains one of my most-played Charli songs. I can never stop thinking about how well she disguised a heartbroken breakup track as an angry girl revenge fantasy electropop song. The talent!!!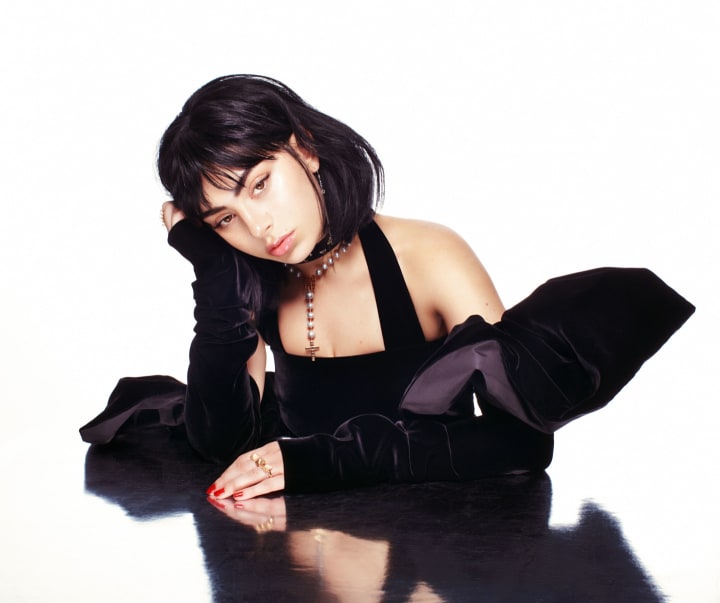 Then in 2019 Charli took the world by storm, converting so many anti-pop people into new fans overnight. "White Mercedes" is probably the most emotionally-raw song in her whole catalog, but, paired with the edgy music video, maintains that same electric, rebellious persona that makes her so fun.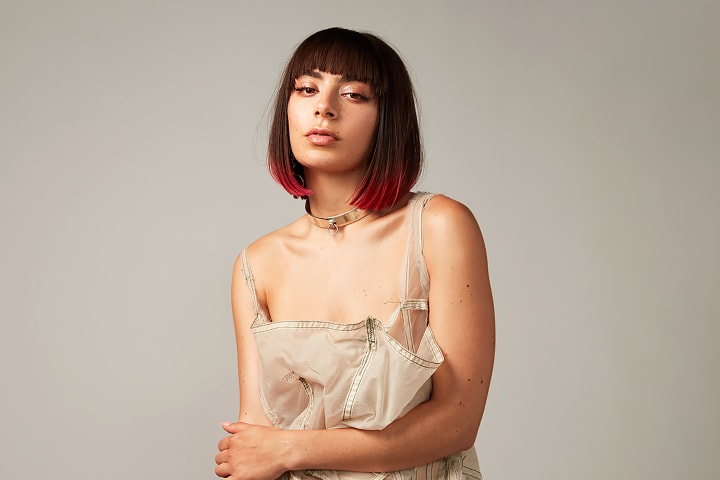 Which, lastly, brings us to the hardest year EVER. Charli has been very open about the struggles she's faced in her love life, even saying that "quarantine saved her relationship." Now emotionally stable with lots of time on her hands, this was the perfect time for her to dig deep into her feelings and the new completely-electronic glitch-pop she was starting to embrace. After releasing "forever," she finally put out how i'm feeling now – an homage to all the ups and downs of falling in love as a person with major trust issues. I think to a certain degree we can all understand this, some of us more than others.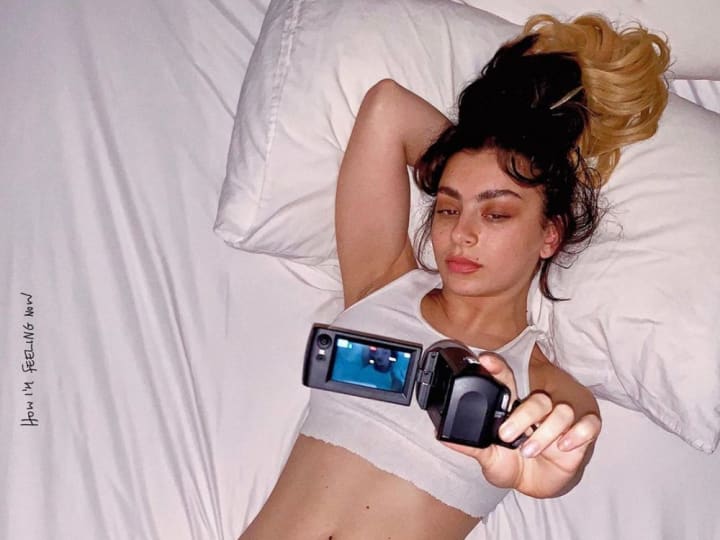 The only song really about quarantine itself is "anthems," and the rest of the 11-song album focuses more on the highs and lows of romance, and the struggle of understanding your own identity within that.
So, without further adieu…
Here is a breakdown of all the tracks on how i'm feeling now in order of my favorites, ending with what i think is the BEST song on the album.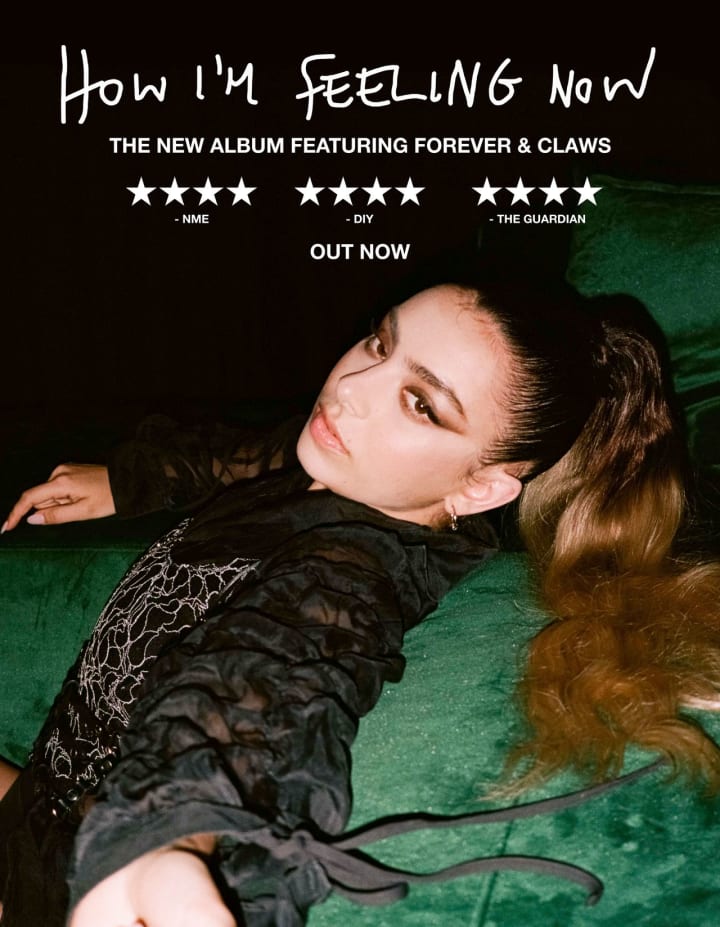 11. pink diamond
While this is a fun song to listen to you, the background and repetitive lyrics didn't do much for me. Yet, it's Charli so even her weaker songs are still so cool and unique.
10. visions
The catchy, hypnotic beat is a great canvas for the dreamscape that Charli discusses in the lyrics, a narrative that I interpret as a way to process the memories and dreams that keep appearing to her during isolation of the world she lived in pre-pandemic and the world she longs to get back to… yet her mind is the only place this world exists now. The strange non-lyrical ending to the song I think is a great musical representation of the instability of her mind as she processes all that is going on in the world.
9. anthems
The afore-mentioned track that actually discusses what Charli's life is like and what she misses most during isolation… being able to actually go out with friends instead of just talking on the phone.
"I'm so bored, woo! / Wake up late and eat some cereal / Try my best to be physical / Lose myself in a TV show / Staring out to oblivion / All my friends are invisible / Twenty four-seven, miss 'em all / I might cry like a waterfall…"
I think we can all relate to this feeling of having so much extra time that we end up wasting it because we "get existential" and don't know what to do with ourselves…
"These days exhausting / Go online shopping / I'm so uninspired, I just wanna breathe / Flowers and the trees, dirt all on my knees / Got some hands to hold on to / I get existential and so strange / I hear no sounds when I'm shouting / I just wanna go to parties / Up high, wanna feel the heat from all the bodies."
The catchy but nearly-chaotic production makes anthems a perfect picture of what quarantine life is really like for Charli and for many of us.
8. i finally understand
"Now we're sticking close and I understand that / Baby, I love you bad / 'Cause lately I finally understand / That maybe this feeling that I've found / Might kill me, put me in the ground / I finally understand, finally understand / My therapist said I hate myself really bad …"
The simple bass-driven beat of this song is irresistible, and pairs perfectly with the raw honesty of the lyrcis. Charli questions her ability to be in a healthy relationship, her ability to love at all. She admits that it all comes back to her view of herself, which likely causes her to self-sabotage.
"You love me even when I hate myself, I'm sure."
7. c2.0
This is definitely the weirdest sounding song on the album, but there is something so intriguing about the glitchy video game sound and manipulated vocals.
The lyrics are basically a repetition of Charli talking about her "clique…" how "legit" they are and how she cherishes the memories of being able to spend time with her closest friends and boyfriend.
The tempo-change of this song I think is what sets it apart… even though it is 100% electronic, there is so much musical intricacy to this track and I think it displays Charli's musical talent (and quirkiness) very well.
6. 7 years
The most optimistic track on the album, this song discusses all that Charli and her boyfriend have been through and the place of stability and confidence they have reached in their relationship.
"You know, we were, I'm not going to say like at the end of the road, but close to it, we were living on separate sides of the country even though we were physically far apart, we were emotionally quite distant as well. And this time period, I'm extremely lucky that it has brought us physically close together because now we're living in the same house but also emotionally, and I finally understand that this person is somebody who I can trust with my life and I will have my security and protection at the front point of their heart no matter what."
Charli has been very honest about the rockiness of her relationship before quarantine, and I think this song sums it up lyrically.
"So hard, the things that we've been through / Could've fallen but we've only grew / So I make my house a home with you / Right here and it feels brand new / I used to live inside the lie with you / And now I'm honest and it feels so good."
5. forever
The first single from the album, forever was a great intro to the sound that Charli went with for the rest of the songs.
"I didn't wanna leave you low / Drove the car off the road / I hope you get some time to grow / You're not a ghost, you're in my head (in my head)…"
The switch in sound between the verses and the chorus is sublime! And I think the power of this song is that it is specific enough that it seems so personal, and yet vague enough that I think pretty much anyone who listens to it will have someone from their past (or present) who comes to mind.
"I know in the future (future) / We won't see each other (we won't see each other) / Cold just like December / But I will always love you (love you) / I'll love you forever."
4. detonate
"Hurt me, no you won't hurt me / I'm about to detonate / Pull you close and then I'll be gone / Sorry, never say sorry / All my silence resonates / Think you're with me, yeah, but you're wrong / Dirty, I can talk dirty / I can make you feel so sick / Switch your faith and leave you so low / Hurt me, no you'll never hurt me / I'm about to detonate / Pull you close and then I'll be gone …"
Charli recognizes in the track her own instability when it comes to relationships, an honesty I think is very admirable.
"I don't trust myself at all / Why should you trust me? / I don't trust myself alone / Why should you love me?"
The bubbly sound of this song creates that heavenly pair… depressing lyrics with a fun, upbeat song. I can't get enough!!!
3. claws
This song just SLAPS. That's the best way to say it.
A cute homage to how much she loves her boyfriend, Charli's unique style shines in this glitch-pop song as she repeats "I like, I like, I like everything about you" for just over 2 minutes.
claws is a fun, giddy break from emotional weight of the other tracks on the album. It's gotten stuck in my head so many times and it's just a straight-up fun song.
2. enemy
I struggled to decide if enemy should take the number 1 or number 2 slot…
"They say, 'Keep your friends close' / But you're closer, I love when you're here / I'm so far away sometimes, I'm distant, yeah / You might help me, intimacy, I'll admit, I'm scared / Maybe, maybe you can reach me, yeah…"
Honest from the first line, Charli questions whether or not she can trust the person she's falling for. A valid question… I think most people have trust issues to some degree and thus can understand her doubts.
"Maybe you're my enemy / You're the only one who knows the way I really feel, oh / Now it's really clear to me / You could do a little damage, you could cut me deep…"
With a nice little allusion to the album title, the simplistic chorus that repeats throughout the song still carries a lot of weight. On either side of a voice memo she added to the bridge of the song, enemy is quite simply just a well-done, solid pop song. With a nice semi-quick tempo and synth-based sound, there is just enough of the her characteristic electronic flourish in the song to make it stand out against more basic pop tracks, so that people (like me) will keep coming back to it over and over.
1. party 4 u
Where do I even start with party 4 u? The more I listened to this song the more I fell in love with it…
"I only threw this party for you / I was hoping you would come through / It's true, it's true…"
Such a simple message, but so much subtext.
"I don't know what you were waiting for / You know that I've been waiting for you / I only threw this party for you / If you saw my tears, would you touch me? Kiss me on the mouth, say you love me? / Leave a message, tell me you're sorry? / Hit me right back, hit me right back / Why you treating me like someone that you never loved?"
This is the longest track on the album, and the switch in sound in the last 2 minutes are where the sadness of the song truly comes out.
"All I'm thinking, all I know is / That I hope you knock on my door / Nervous energy / My heart rate rises higher, higher up / I wish you'd get here, kiss my face / Instead, you're somewhere far away / My nervous energy will stay / I hope you realize one day…"
This is easily one of Charli's saddest songs. And yet still a song you can move to and want to sing along to.
The fact that it finishes off with the sound of fans cheering and Charli saying "This one's called 'Boys'" adds so much depth to the song's content… seems like the "party" her love interest didn't show up for was one of her shows, and the thought of her struggling to get through a show because she is so disappointed by his absence brings a level of relatability and empathy to anyone who has expected to see someone and had them not show up. It's the same "sinking feeling" that Taylor Swift mentions in "The Moment I Knew," except (sorry Queen Taylor), Charli's rendition of that feeling turned into one of the deepest, best-written electropop songs I've ever heard.

Check out how i'm feeling now on Spotify or YouTube!
If you love party 4 u as much as I do, or want to share a different favorite track, leave a comment! Until the next isolation-busting album…
-A